I have been reading blogs for a few years now but over the past year since I started this blog, I have "met" some really incredible people!
It started with meeting
Jamie
, we were paired up to do a gift swap from another blog. Jamie has an amazing thing that she does along with cutest
Lindsay
~ It is called
Happy Mail
! (which now has its own blog) and every month you are paired with someone new and you send a card by the 10th and a package of fun gifts by the 20th. It is so great and has helped me so much over the past year. I have met some really incredible women.
I also "met"
Kellie
, She has started a penpal project which has been awesome. I LOVE snail mail! It has been great to come home to beautiful letters in the mail every day from all over the globe!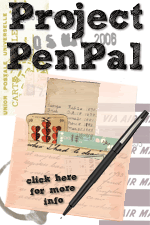 .
I have signed up for an amazing art journaling class from another amazing woman named
Janel
! Here is the link for more info on the class~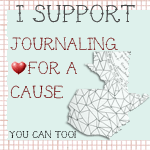 (I hate to admit that I have not been very good at doing this, I try to journal in the morning for 10 minutes, but the art journaling has proved hard for me to do at 5:45am, I sadly misspelled Welcome on my very first page,shhh don't tell anyone...:) and noticed 3 days later, I will devote more time to this when I can spend a lot more time being creative with journaling and not just writing!) :) But I had to share because it is awesome and has helped me too!
I know I am not mentioning everyone, but I just wanted to start with this for now and Thank all of the amazing friends I have made in the amazing blogging world!
Oh and this is also a fun one that I just finished, I have not gotten my film from my partner yet but when I do I will be sure to post her photos too!
Love this whole idea!
Oh and I can't leave this out! I just signed up a few weeks ago and have sent a few things to my first secret pal~
I got an amazing blog comment that was so amazing from the person who had me and she sent me a great package with a dragonfly stamp, my favorite! Thanks
Katie
!!
My last gift package from (a different)
Katie
for July Happy Mail....
If you want to feel like you are a part of something~ Any and all of these things are so great! I highly recommend joining them. I cannot tell you how much this has helped me over the past year.
Thank you to all of you amazing and supportive friends I have made in blog land!